How to make barcode label in MS Word
Example: Make a shipping label like: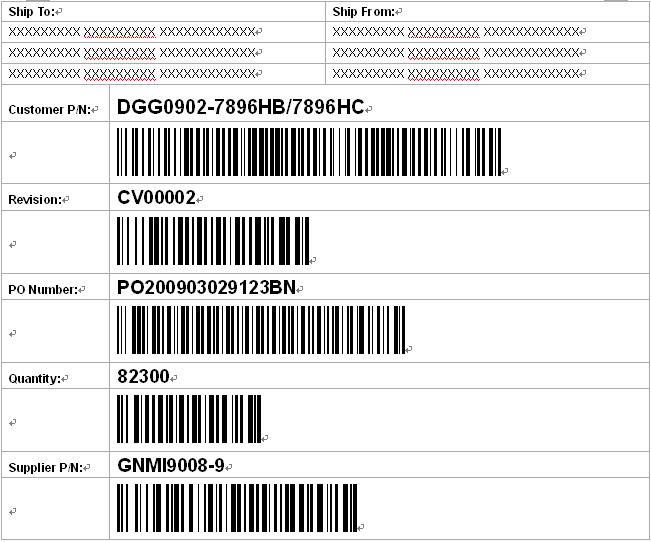 Step 1: First use MS Word to make a blank grid, the grid line set to hidden, like below.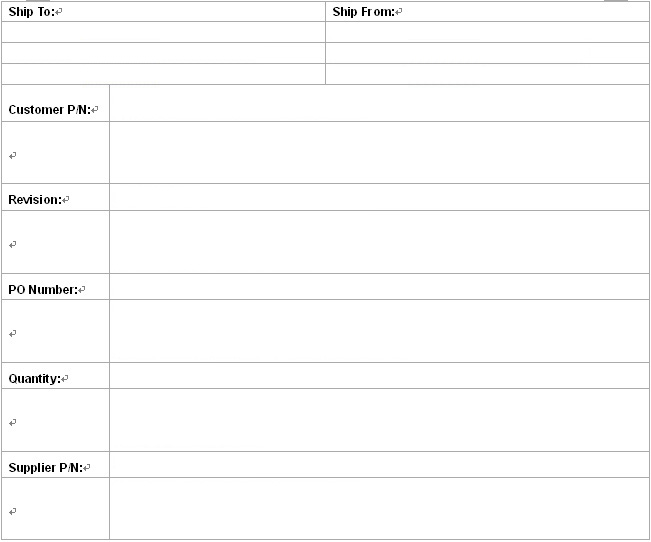 Step 2: Enter the text which need to print on this label.
Step 3: Open our free barcode program.
Make the barcode image, then right the barcode image, choose "Copy Image", then paste the above Word grid.
The above Word label template can be download at here: Download